Learn, Inspire, Share' Workshop Dublin 'Strategy and Business Planning'
Clann Credo have commissioned specialist workshops from their training partners, the Carmichael Training Centre.
You are invited to join them at their Workshop 2 'Strategy and Business Planning'
Thursday, 11th May 6-9pm
Carmichael Training Centre, 4 North Brunswick Street, Dublin, D07 RHA8
'Strategy and Business Planning' will be facilitated by Andrea Shupinski, Accountant and Business Advisor, with experience in the Not-For-Profit Sector. Andrea aims to ensure that after her workshop, participants will understand:
What business/strategic planning is
Purpose of business/strategic planning
Benefits of doing business/strategic planning
Potential risks/downsides if you don't
Steps involved in the business/strategic planning process
Vision, mission, values
Who is involved
Setting strategic goals and objectives
Content of a business plan
Measuring and monitoring "success" and outcomes
As a member of the Clann Credo Community, your organisation is invited to nominate two people to attend the workshops. There is no charge. This offer is open to Clann Credo customers only. If you are Clann Credo customer and have not received your invitation, please contact us at info@clanncredo.ie
Register for the workshops by emailing Serena Teng, Carmichael Training and Consultancy Administrator, at tssinfo@carmichaelcentre.ie

Book today! Places are limited and the deadline for booking is Friday 5th May.
If you can't make these workshops, we are planning some for the autumn and would appreciate if you could take this survey short to help us make the content relevant to your needs Click here
To register email: tssinfo@carmichaelcentre.ie
Biography – Andrea Shupinski FCA
Andrea Shupinski is an accountant and business advisor. Andrea has extensive financial and senior management experience in the not-for-profit sector where she has helped organisations to prepare for a more regulated and transparent environment. Originally from England, she worked at a senior level in chartered accountancy firms. Andrea is currently a voluntary Board member for a Community crèche near to where she lives in South Co. Dublin.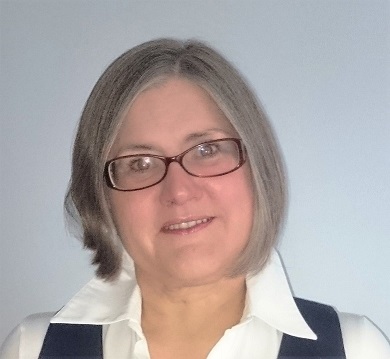 Testimonials about Andrea Shupinski:
"Informed presenter who engaged with practical issues raised by the group."
"Speaker was very clear; good presentation skills."
The Carmichael Training Centre www.carmichaelcentre.ie
Carmichael Centre supports charities, community groups and social enterprises nationwide by providing the shared services, targeted training, good practice and governance support they need to build effective and sustainable organisations.
We are home to 47 social organisations and provide supports to over 30,000 people from all over Ireland every year. Our training is delivered on behalf of individual organisations and networks as well as Pobal, Partnership companies, Leader programmes, Sport Ireland and County Councils. We also actively support compliance with the Governance Code for Community & Voluntary Groups and we recently initiated the Good Governance Awards, an initiative that recognises and encourages adherence to good governance practice.